Everything you need to know about buying and owning a hot tub.
Buy your hot tub with confidence. Check out our guides and general buying information on how to choose the right hot tub for your needs and enjoyment.
Learn how to choose the right hot tub with this comprehensive guide.
Everything you need to know about the revolutionary Salt Water System.
Learn about the differences between entry level and top-of-the-line spas.
Discover some of the dangers behind traveling hot tub road shows.
Read the guide on hot tub pricing and choosing what's best for you.
Discover reasons why or why not a pre-owned hot tub is right for you.
Discover all of the benefits that hot tubs bring to you and your family.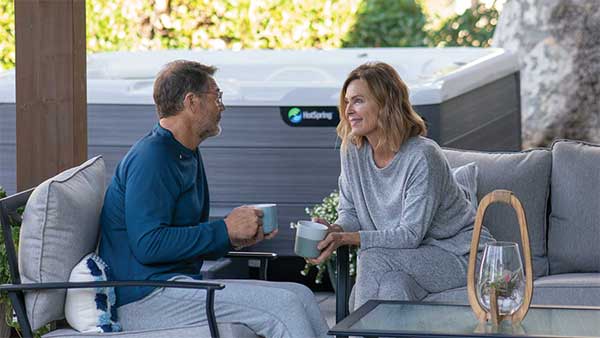 Learn about the heath and wellness benefits hot tubs offer.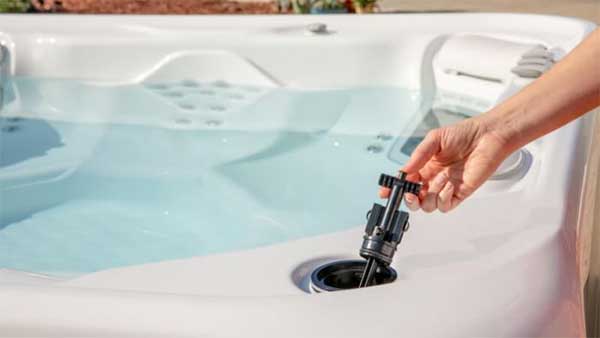 Learn everything about the benefits of salt water systems.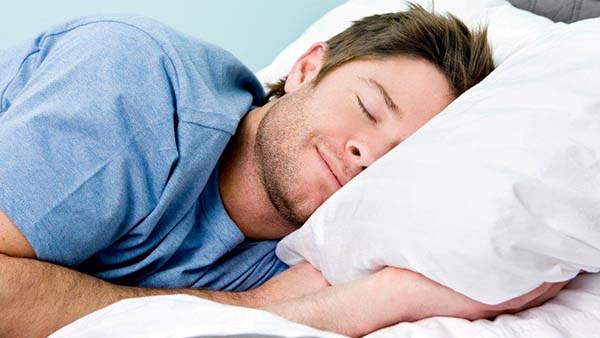 Find out how you can have a deeper and more peaceful sleep with your hot tub.
Watch our collection of video content to see our hot tubs in action.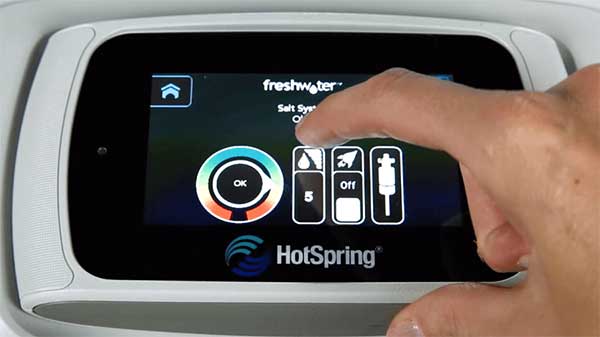 See how to get started with the FreshWater Salt System.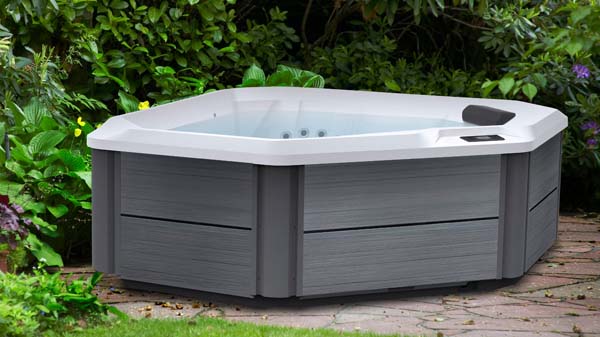 Get a close-up look at a new spa from Hot Spring's Hot Spot Collection.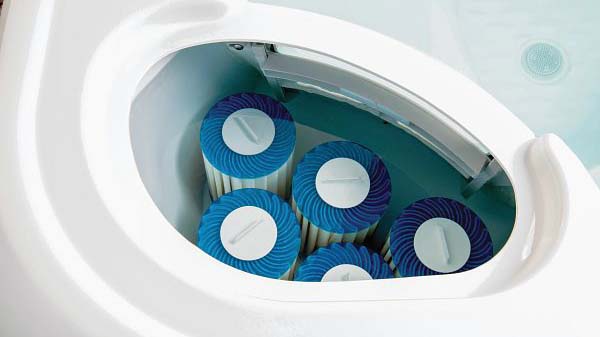 Learn how to clean Tri-X filters found on Hot Spring and Hot Spot Models.
Hot Spring Spas Shopper Q&A Videos
Hot Spring answers your most asked questions about hot tub ownership.
Learn about site selection and preparation and browse a gallery of installation photos. 
Discover all of the benefits that hot tubs bring to you and your family.
Even the highest quality hot tubs will naturally require some maintenance over the years. Your owner's manual will be your first go-to resource should you encounter anything. If you need further assistance, you should call your local dealer which sells the same brand of hot tubs. For Hot Spring Spas and Freeflow Spas, Cal Home Spas is the local dealer in the area. We'd love to take a look and help with any spa service needs.
Hot tubs come in a variety of building materials, water care systems and levels of quality. It used require a lot of maintenance many years ago when most hot tubs were built using wood cabinets. The amount of maintenance on those were similar to what you'd need to do for a deck. Today, with synthetic materials, maintenance is minimal if any at all. As for water care, it will depend on your exact system. Salt water hot tub systems tend to require less maintenance and chemicals while standard systems still are fairly easy to deal with. You'll end up spending as little as 5 minutes a week on pH balancing and checking the sanitizer and 15 minutes a month on rinsing out filters. Some filters can even be ran in a dishwasher. Often you can get away with draining and refilling your spa about once a year. With more traditional water care systems it might require this process a few more times per year.
Salt Water systems like the FreshWater Salt System simplifies water care even more. Chlorine is automatically generated so you'll spend less time adding chemicals and will need to drain and refill your tub less often. It makes hot tub ownership easier than ever and produces more natural feeling water.
It's actually a simple process to determine what you need to get a hot tub installed. You'll need a location that is accessible. If a pathway is too narrow there are options such as using a crane to get a hot tub in a backyard. You'll want a level, solid surface. Concrete and reinforced deck are popular surfaces but often people will install a hot tub on pavers, slabs made of wood or gravel and even more options. You'll also need to decide between a 100V or 220V model. And also you'll need to consider being able to drain and refill the hot tub. Our experts will help guide you through this process.
You'll want to consider how close the spa is to your door. The more often you use it, the closer you'll want it to your house so that on colder nights it's much easier to get in and out of the house. Also, you'll want to consider the level of privacy you want. You could even use some hot tub cover options to create some extra privacy. Cal Home Spas will assist you with selecting the perfect spot for your hot tub.
Generally, we'll perform the delivery and installation of the hot tub to make things much easier. Also, we'll ensure that you'll have everything up and running smoothly. There are plug-n-play models which makes installation a breeze. We'll go over your options when you are purchasing a hot tub.
Water Care Troubleshooting
Learn what it takes to care for and maintain your spa and the Freshwater Salt System.
Search below for warranty information covering all the brands and models we carry
Have questions on picking out the right hot tub for your home? Call us one at (562) 283-0595 or use the form below to have an expert assist you with a free consult.