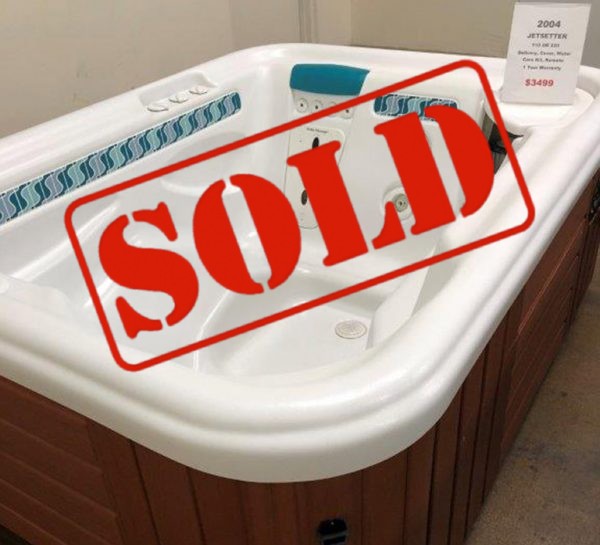 Hot Spring Spas Pre-Owned 2004 Jetsetter NXT
---
Hot Spring Spas Pre-Owned 2004 Jetsetter NXT
$3499
Regular Price: $9,699
Includes Cover, Delivery, Water care Kit and 1 Year Warranty.
---
Advanced relaxation.
This very special spa is designed to provide The Absolute Best Hot Tub Ownership Experience® in a small package. As a part of the Highlife® Collection, the Jetsetter® NXT offers the ultimate in energy-efficiency, and is available with the ACE® salt water system. Plus, this deeper version of the Highlife Collection Jetsetter offers more jets, more power, and includes the added convenience of the wireless remote control and dishwasher safe Tri-X® filters.